2022 Year in Review
Posted on 14th December 2022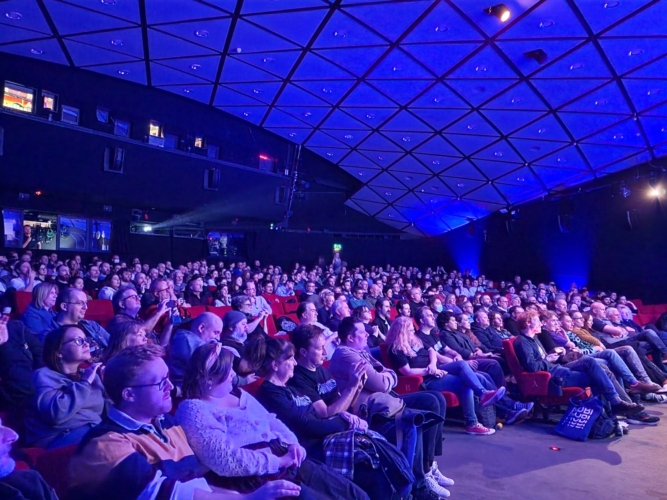 It's been another packed year full of events, partnerships and productions for Live Cinema UK, with a new website as the cherry on top.
Among our highlights this year are our first feature film production – Dust & Metal – as well as a fabulous run of immersive event screenings with Make A Scene, and a sell-out 30th anniversary celebration of Ghostwatch.
We've also reached more than 3000 audiences in five countries, and participated in nine festivals.
Download the full report here to find out what we've been up to in 2022.
Posted in Commissions, Consultancy, Events, Marketing, Research, Training
Want to partner with us?
We're always looking for new partners and projects and are happy to talk about anything and everything live cinema related.
Email us: info@livecinemauk.com
Latest posts
Categories
Archives