Live Cinema UK takes new cine-concerts to Vietnam
Posted on 14th June 2023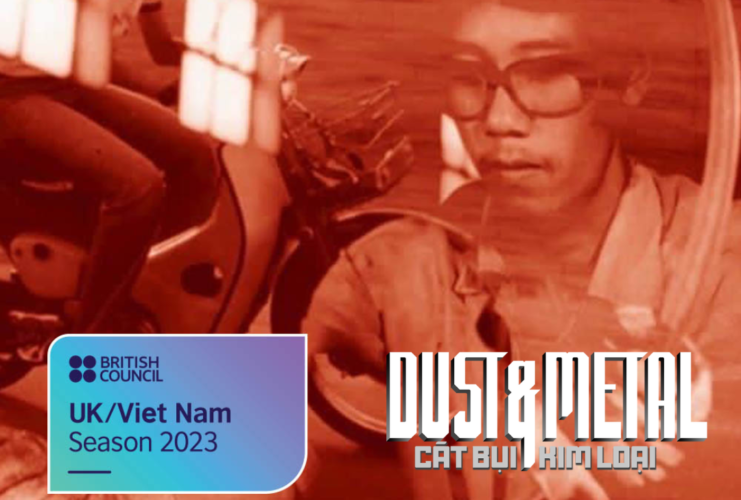 A UK-Viet Nam collaboration will present the first UK-Viet Nam produced cine-concert experience using archive film with a live score this October as part of the British Council's UK/Viet Nam Season 2023.
Dust & Metal (CÁT BỤI & KIM LOẠI) is a creative documentary feature film by British director Esther Johnson, produced by Live Cinema UK in partnership with Hanoi's TPD – The Centre for Assistance and Development of Movie Talents.
Dust & Metal presents stories of 'freedom' in Vietnam past and present told through the lens of the country's ubiquitous mode of transport: the motorbike. Through a unique partnership with the Vietnam Film Institute to digitise rare archive film, this British Council funded project is an unmissable audiovisual live cinema experience. Repositioning film with a live score composed and performed by San Francisco-based Vietnamese artist Xo Xinh, with sound design by Hanoi-based artist Nhung Nguyễn, Dust & Metal celebrates and shares UK-Viet Nam cultural heritage brings rare archive film to new audiences and illuminates unfamiliar histories of Vietnam.
After a successful UK premiere at Sheffield DocFest in 2022, Dust & Metal will now premiere in Viet Nam this October with two live cine-concerts and a series of accompanying workshops in Hà Nội and Hồ Chí Minh City. Dust & Metal cine-concert will take place in Hanoi as part of Monsoon Music Festival on Tuesday 17th October.
Says Esther Johnson, director of Dust & Metal:
"Much of my work is concerned with uncovering alternative social histories and this project is all about stories connected to Vietnam's unique relationship with the motorbike. Bikes are such a powerful symbol of Vietnam's history: the popularity of motorbikes now replacing the mass bicycle use in the 1950-70s that was crucial for the transportation of supplies during the war in Vietnam. The current independence and freedom of Vietnam motorbike culture reminded me of Hồ Chí Minh's famous quote, 'Nothing is more precious than freedom and independence'. I cannot wait to share the film with audiences and am delighted to be working with TPD again as part of a vibrant programme showcasing some fantastic examples of creative collaboration."
Says Phuong Hoang Nguyen, General Manager of TPD Centre:
"In Vietnam, the concept of cine-concerts is not yet familiar. The audience is used to watching films and attending concerts separately, but the chance to experience both is rare.
In terms of filmmaking, the sound effects can add more depth and create the atmosphere for the movies. And for the sound designers, each film they work with will be a challenge for them to be more creative.
Currently, there aren't many playgrounds where the filmmakers and the sound designers to come together and deliver a performance. This is a great opportunity for both parties to connect, and for the Vietnamese filmmakers to grow by working with both the local and the international sound designers. When combining the talents of both, the community will then grow bigger and become much more diverse."
Says Donna McGowan, Country Director, British Council Vietnam: 

"Our UK/Viet Nam Season will help deepen the UK's relations with Viet Nam and provide an opportunity for people from both countries to strengthen their existing bonds and forge new ones. The Season programme furthers the British Council's mission to foster partnerships, cooperation and initiatives around key issues. It provides a platform to raise awareness about some of the most important challenges facing our planet and explore ways in which we can nurture cultural heritage from our shared histories."
The workshop programme is produced in partnership with TPD – The Centre for Assistance and Development of Movie Talents, will take place online and in person throughout September and October. With a focus on scoring films, soundtracks and using archive film footage, the workshops are aimed at filmmakers, archivists, sound designers and musicians.
The British Council's UK/Viet Nam Season 2023 launched on 14th June in Hanoi, Viet Nam and will showcase the best examples of UK–Vietnamese collaborations across the arts, creative industries, higher education, and English. This initiative, which commemorates 50 years of diplomatic relations between the UK and Viet Nam and the 30th anniversary of the British Council's presence in Viet Nam, envisions our future together by forging new partnerships and reinforcing the bonds between the people of both countries.
Workshops will be online and available for sign up in August and tickets for cine-concerts will be released in September. Keep an eye on our socials for more info.
See more information about our work on Dust & Metal.
Supporters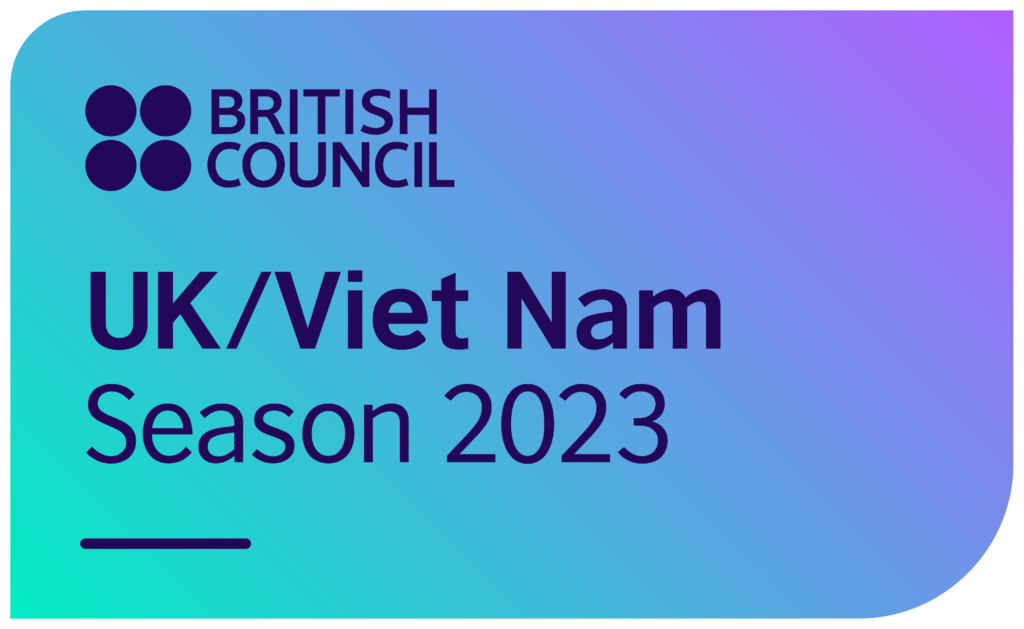 Partners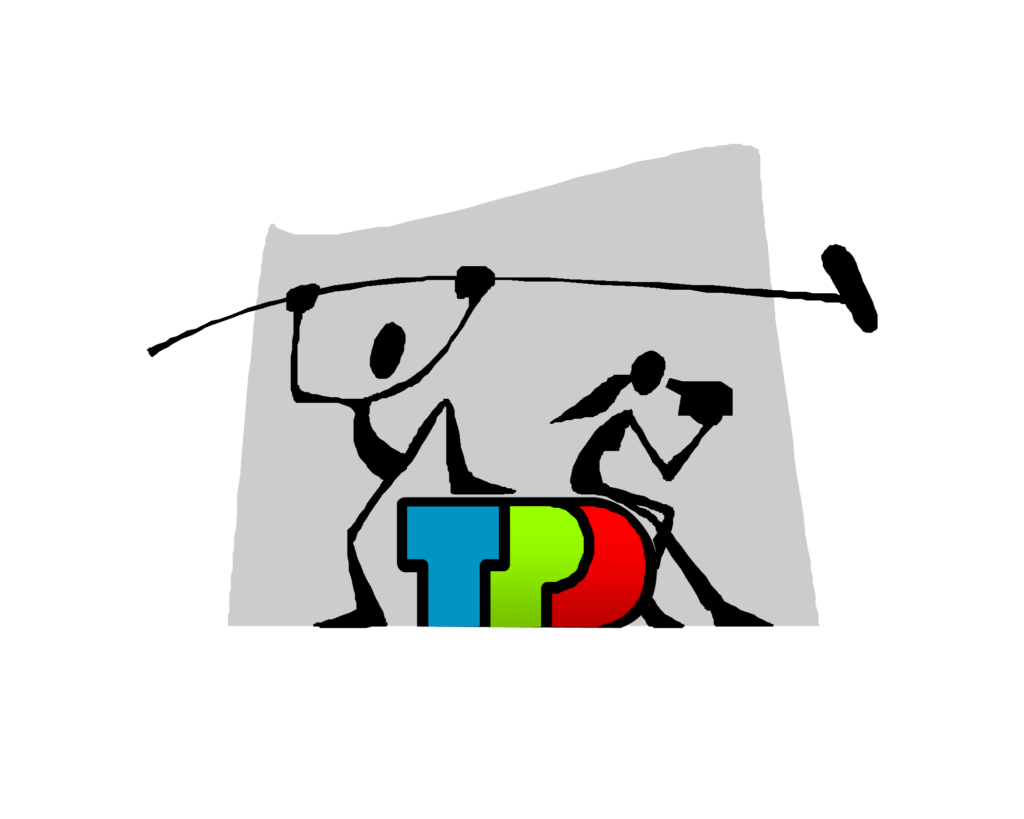 Posted in Commissions, Events, News & Events
Want to partner with us?
We're always looking for new partners and projects and are happy to talk about anything and everything live cinema related.
Email us: info@livecinemauk.com
Latest posts
Categories
Archives