Make A Scene Film Club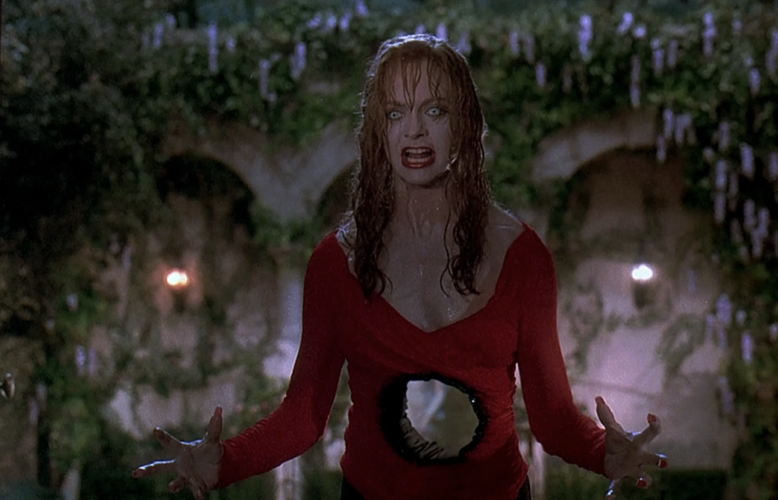 Make A Scene is Manchester's big queer film club, and we've supported them to host immersive screenings of queer cult classics. The screenings have been held in venues all over Manchester and further afield, and were all augmented by comedy commentary, fancy dress, live performances, games and props.
The projects we've done with Make A Scene so far:
Death Becomes Her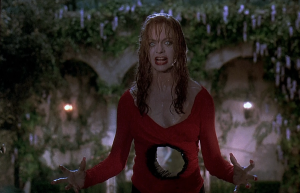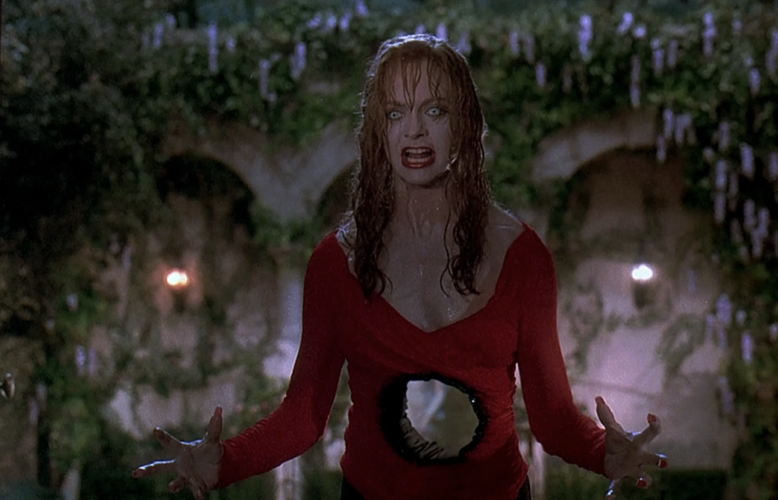 As part of the BFI Film Feels Curious season, we teamed up with Make A Scene to present a way-too-immersive screening of camp cult classic Death Becomes Her.
Held at the Contact theatre in Manchester in July 2022, this one-off event had comedy commentary, live song and dance performances from drag queens Banksie and Beau Blonde as Madline and Helen, plus dress-up competitions and quote-alongs.
Muriel's Wedding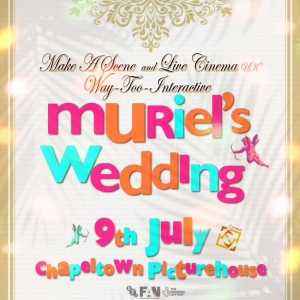 Also part of the BFI Film Feels Curious season, this matinee and evening event at Chapeltown Picturehouse in July 2022 was an Aussie, ABBA and wedding themed event with a dress code to match.
The audience were treated to commentary from host Gary James Williams, competitions like the Hibiscus Island Starsearch Talent Show, and live performances from drag queens Lill and Banksie as Muriel and Rhonda.
Cabaret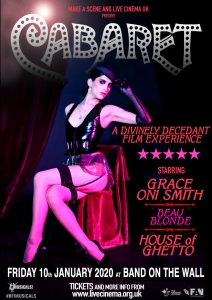 This live performance and film screening of Cabaret visited Manchester, Liverpool, Newcastle, Huddersfield, Lancaster and Belfast throughout January 2020.
The film screening was brought to life with dance performances from Darren Pritchard and his black vogue family The House of Ghetto, as well as live music from hostess Grace Oni Smith as Sally Bowles.
Hedwig and the Angry Inch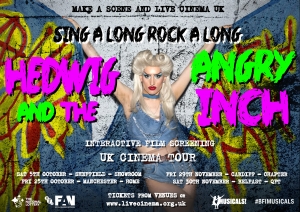 Visiting Manchester, Sheffield, Cardiff and Belfast, this live film screening of Hedwig and the Angry Inch was part of the BFI Musicals season in October and November 2019.
Hosted by Make a Scene hostess Grace Oni Smith as Hedwig, audiences could get stuck into a singalong, a wig-off, and even had the chance to join Hedwig's band The Angry Inch.
We also supported Make A Scene with two screenings during lockdown, where audiences were able to join in the fun at home:
Titanic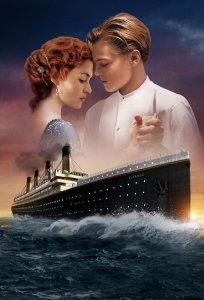 Audiences at home could rent, buy or dust off their own copy of Titanic, get dressed up, and join Make A Scene Film Club host Gary for in sync commentary and live performance interludes from Grace Oni Smith and Beau Blonde as Rose and Jack.
The fun was delivered over Zoom, and was as curated as the in-person events. Added extras included spoof scenes from French and Saunders, and bonus original videos from the Make A Scene team, plus food and drink recipes and suggestions to enjoy alongside the screening.
Scream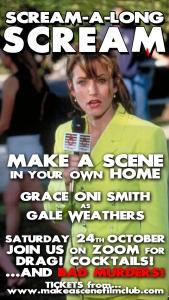 To celebrate Halloween, Make A Scene's watch-along home movie, Scream, was augmented by drag appearances by Grace as Gale Weathers and Beau Blonde as Casey Becker aka Drew Barrymore, as well as comedy commentary from Grace and Gary.
Taking place entirely over Zoom, at-home audiences joined in with a mask competition, games, live interaction, and one lucky viewer even had Gary turn up at their door to give them a scare.



BACK TO OUR WORK