Musicals film events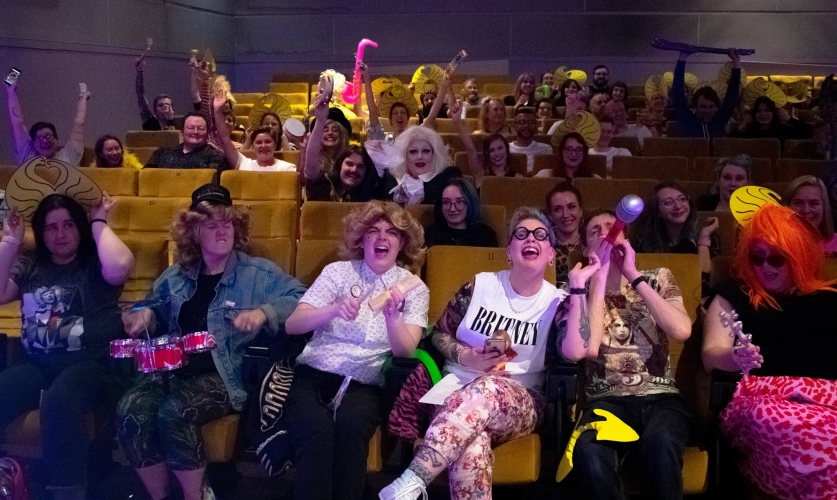 Live Cinema UK were delighted to take part in BFI Musicals. BFI Musicals celebrated the spectacle and craft of Musicals on film. A Nation-wide cinema season, led by BFI, the Independent Cinema Office and Film Audience network, supported by funds from the National Lottery. 
Live Cinema UK have delivered leading events to audiences of over 20,000 across previous BFI Blockbuster seasons including Sci-Fi: Days of Fear and Wonder, Love, Black Star and Comedy Genius. For BFI Musicals, we offered three incredible immersive, all-singing all-dancing events to venues nationwide.
In partnership with Make A Scene, we delivered two national film tours of Queer cinema classics plus bookable "musical-only" karaoke and lip sync nights for cinemas to host as additional activity outside of traditional screenings.
A national tour of Hedwig and the Angry Inch and Cabaret took place between October 2019 and January 2020, with each screening also including a live performance element, hosted by Make a Scene Manchester and international performer and trans drag icon Grace Oni Smith, these screenings followed in the tradition of Make a Scene's previous interactive screenings, such as Showgirls and Little Shop of Horrors
HEDWIG AND THE ANGRY INCH
Adapted from the critically acclaimed off-Broadway rock theatre hit, this is the story of an 'internationally ignored' rock singer, Hedwig. Surviving a botched sex change, she search for love and liberation through her songs.
Director: John Cameron Mitchell / USA / 2001 / 95 mins / Rated 15 / Trailer

CABARET
Berlin 1930, a destroyed economy, rampant unemployment, and political havoc. Into this chaos, enter an American cabaret dancer, a rich German politician, a young Jewish man struggling with his identity, a British teacher, and the all-knowing, all-seeing Master of Ceremonies.
Director: Bob Fosse / USA / 1972 / 124 mins / Rated 15 / Trailer

MUSICAL-EOKE
Alongside our national film screenings, Live Cinema UK also produced a bookable karaoke event, ideal for cinemas to host after screenings in their venue's bar and social spaces. All the songs were from musicals and lip-syncing was welcome and encouraged so everyone could be a star for the night, regardless of their vocal ability!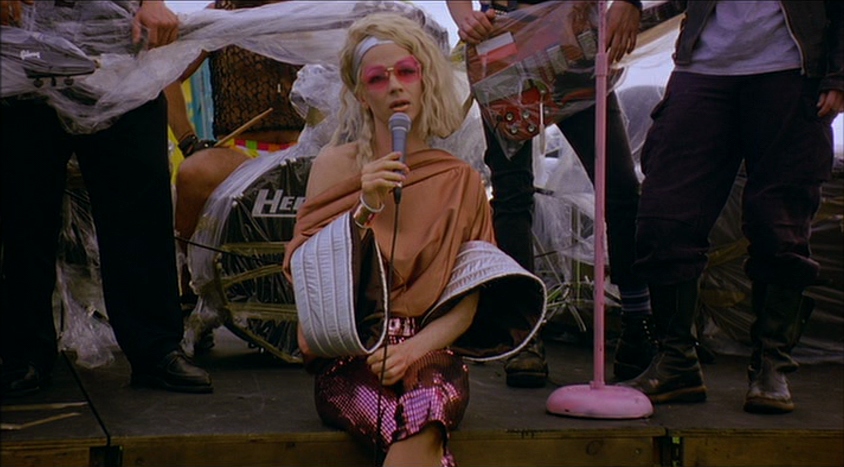 Screened as part of BFI Musicals! The Greatest Show on Screen, a UK-wide film season supported by National Lottery, BFI Film Audience Network and ICO.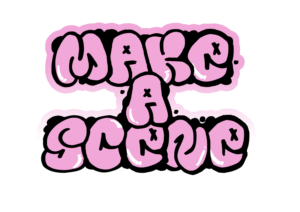 BACK TO OUR WORK