Engine Fund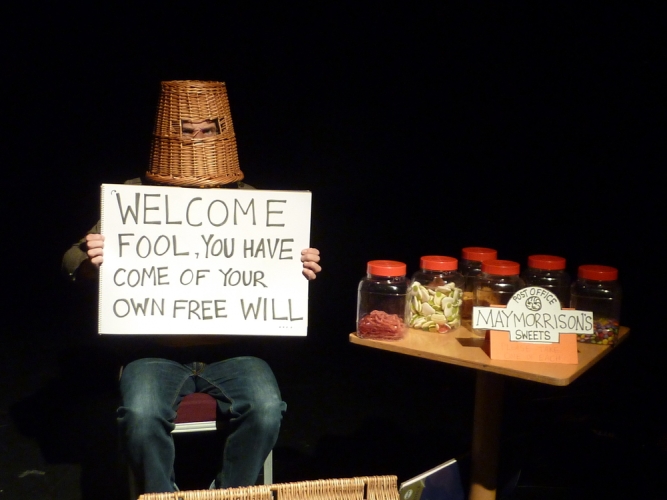 We secured a multi-year funding investment from Film Hub North, part of the BFI Film Audience Network, for live cinema events activity with our new network of venues in the North of England.
Our partner venues included Brewery Arts Centre, The Brick Box, Leeds International Festival, HOME, the Rheged Centre, Sheffield Doc/Fest, Showroom Cinema and Tyneside Cinema.
We worked collaboratively with these venues and organisations to attract new audiences aged 16-30 through co-programming and commissioning of new live cinema events. These events were film screenings with 'live' in-venue elements, including – but not limited to – live soundtracks, digital integrations, theatrical immersion, movie parties, audiovisual performance (VJing) and simultaneous interactive moments.
Here are some of the events we collaborated on as part of Engine Fund:
Tarantino Party: Double Bil
Where: Rheged Centre, Penrith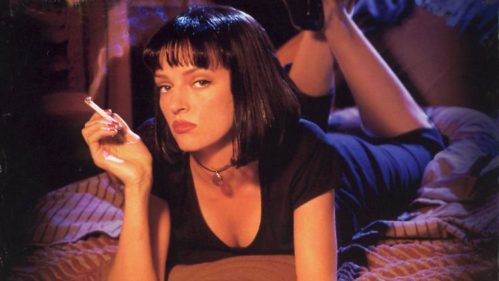 Rheged Centre screened the classic Pulp Fiction on their giant screen, followed by the director's latest Once Upon a Time in Hollywood. With an hour between screenings, there was chance to grab a few drinks at the bar, kick back and enjoy their Tarantino soundtrack. Audiences came dressed up as their favourite character to get a free bottle of beer.
Invisible Women
Where: The Brick Box Rooms, Bradford
Archive Activists Invisible Women seek out and champion the work of female filmmakers who have been overlooked, uncredited or left out of the history of cinema. By drawing attention to fascinating films and the forgotten stories behind them, we aim to reinsert female voices into the conversation and the canon. For The Brick Box Rooms and Live Cinema UK, Invisible Women presented a specially curated programme of shorts alongside responses from local Bradford artists, making the argument that archive films speak as much to our present and to our futures, as they do to our past. The archive was alive, vital, bold and exciting, perfect for a night of film, performance and conversation.
How Not To Watch A Movie
Where: Tyneside Cinema and HOME
A lecture-performance by Daniel Cockburn.
In the year 1994, two reigning horror-movie directors each released a film: John Carpenter's In the Mouth of Madness and Wes Craven's New Nightmare. A preliminary comparison between these two films, this autobiographical lecture-performance tells the tale of a child who "discovered he could turn any film into a horror film simply by watching it". It asks what happens when such a child grows up and turns his superpowers on the real world. Along the way, we encounters a film-projection mishap, French filmmaking dogma, the Y2K crisis, a correspondence with a famous American filmmaker, and some seriously detailed grammatical analysis of classic power-ballad lyrics.
#RIPVINE
Where: Showroom Cinema, Sheffield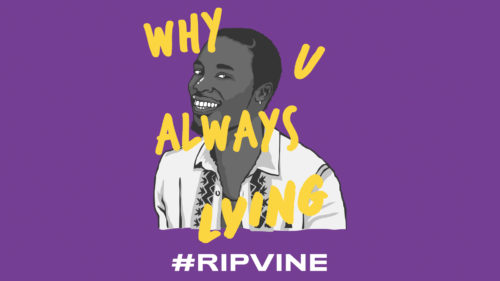 Vine was launched in 2013 and instantly became hit across the internet. The concept: a video platform where you can only upload 6 second videos which are filmed through the app. However, as groundbreaking Vine was, it heartbreakingly left our lives in 2016. When the news broke, millions were in mourning on Twitter as the #RIPVine hashtag went viral, followed by tens of thousands of threads featuring peoples curations of their favourite vines of all-time. This event was for those still in mourning. #RIPVine was a tribute to the six-second icons that have given so much joy to millions the world over. Featuring at this very special one off event was a full scale funeral party all themed around the greatest Vines. The event was centred around big screen compilations of the all-time greatest Vine loops, curated by Pilot Light TV Festival.
Halloween Special: Singa-Long-A Wickerman
Where: Rheged Centre, Penrith
Audiences dusted down their best Scottish accents, dressed up as their favourite characters and came to experience this horror classic like never before. The hosts, Dr. Bramwell and Eliza Skelton, got things warmed up with a little live music, led us through the actions and lyrics for the songs and then, at the Witching Hour, gave out a pagan hymn book and goody bag full of surprises.
Der Golem + Live Score
Where: Showroom Cinema, Sheffield & HOME, Manchester

We were pleased to work with HarmonieBand for this special live accompaniment to Paul Wegener's 1920 magnum opus Der Golem, with a new restored print from the Murnau Foundation and a new score by Paul Robinson.
We were delighted to see that 25% of audiences were under 30 – a fantastic indicator that we are already attracting new audiences that are aged 16-30. Audiences for silent films with live scores are often hard to target to younger audiences so this is a really strong and promosing start to our year of programming with our partner venues.The success of these screenings and the strong 16-30 audience engagement was due to integrating low ticket prices into exhisting membership schemes (e.g. Showroom's Cine26 scheme) and making a bespoke trailer which enabled us to visually explain the live event experience on social media.
Queer Shorts and Stories / Strike a Pose Night
Where: The Brick Box Rooms, Bradford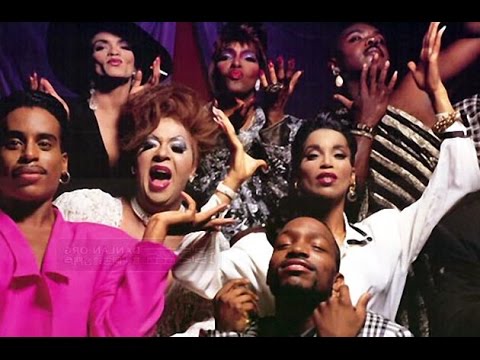 We had a busy Valentine's weekend of activity at our partner venue, (and company HQ) The Brick Box Rooms in Bradford.First up was an evening of queer short films, curated by Leeds Queer Film Festival, followed by a Valentine's themed 'show and tell'. Attendees were encouraged to bring any LGBTIQ+ memorabilia with them – from old Valentine cards, to love letters, to cherished photos. A few nights later we held a special event incorporating film and dance. Audiences were welcomed to celebrate LGBT+ History Month with a screening of legendary documentary Paris is Burning, followed by a Voguing workshop and after party. Voguing expert Darren Pritchard (Mother of Manchester's House of Ghetto) gave the masterclass whilst TamTam provided a selection of queer part tunes at the afterparty.
Silent Divas: Assunta Spina
Where: Tyneside Cinema, Newcastle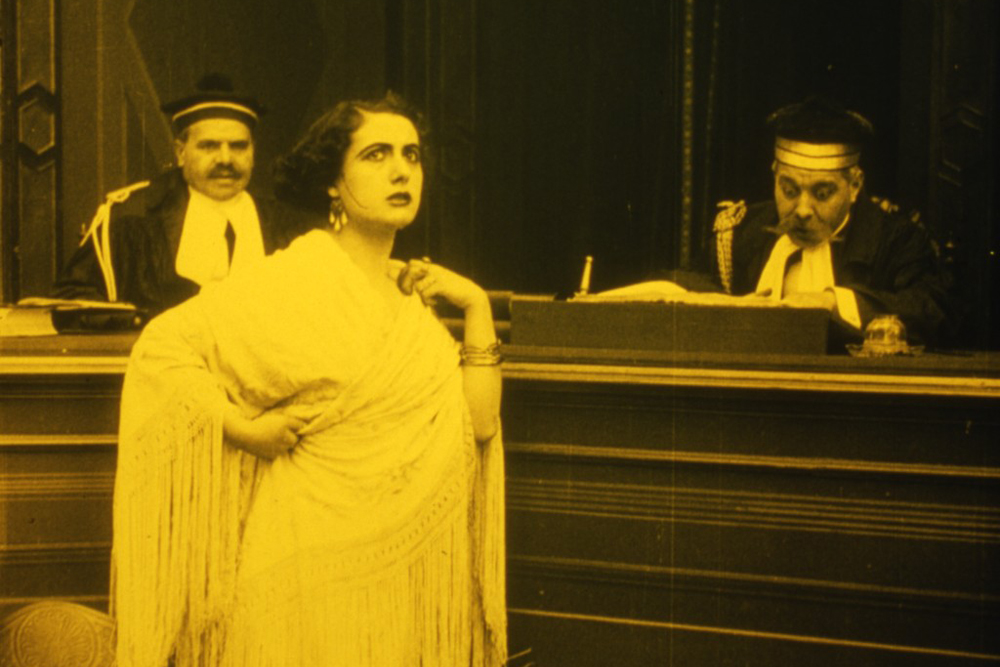 We partnered with Tyneside Cinema and A Kind of Seeing to present a screening of Assunta Spina (1915) featuring a live musical accompaniment performed by six-piece Italian folk band The Badwills. Alongside the feature and live performance was a selection of short films programmed by archive activist, Invisible Women.
Memory Dance
Where: Showroom Cinema, Sheffield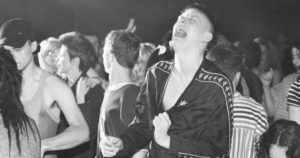 A universal story of friendship, rebellion and the irresistible energy of youth, set to an eclectic and electrifying 90s rave soundtrack, Beats is a bittersweet coming-of-age story from Scottish director Brian Welsh. Kicking off in 1994 Scotland when the Tory government launched a crackdown on rave culture, our heroes – techno-head Jonno and his best mate Spanner – set up one last hurrah when they hear about an underground protest rave. Shot in luminous black-and-white and buzzing with the vivid delights of club culture, Beats rumbles with a Trainspotting-esque spirit.
Memory Dance was originally initiated in London 2016 as part of a record label release that supported the work of the Alzheimer's Society. The project aimed to raise dementia awareness amongst a younger audience who may not be conscious of the issues at stake surrounding dementia care, reminiscence, music, memory, and moving image heritage.
A collaborative, cross-generation space where film makers from the 1970s can screen work alongside music producers born in the 2000s, played out to a local, national and international audience. Memory Dance aims to build a greater community understanding of our moving image heritage so it can can be shared and preserved for the future.
Preceding the main event, we began with an introduction from Sheffield journalist Daniel Dylan Wray (Guardian, VICE, Noisey, Pitchfork, Quietus) and a screening of Mark Leckey's seminal short film, Fiorucci Made Me Hardcore. After the film, we hosted a session of peak time 1989-1994 bleep, bass, acid house and hardcore plucked from the Sheffield-based Fantasy FM / SCR pirate radio airwaves. Static, noise and shout-outs. On the big screen and into your eyes was be a rolling loop of rare Sheffield and South Yorkshire archive video from the period, featuring all the dancers, clubs, and fashions from the scene.
The Seashell and the Clergyman
Where: HOME, Manchester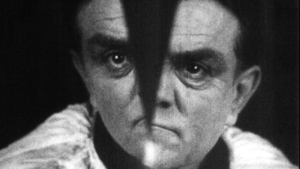 Widely recognised as the first surrealist film, The Seashell and the Clergyman is a complex, controversial and multi-layered film directed by Germaine Dulac, from an original scenario by Antonin Artaud. The BBFC famously banned the film stating "If there is a meaning, it is doubtless objectionable". The BFI included The Seashell and the Clergyman on a list of 10 Great Feminist Films, describing it as 'a visually imaginative critique of patriarchy – state and church – and of male sexuality.'
This screening was accompanied by an original soundtrack performed live by In The Nursery. Their new score sonically reinterpreted the inherent symbolism of the film, utilising sound design and experimental recording approaches.
The film was screened as part of Celebrating Women in Global Cinema, Women Surrealist Filmmakers.
BACK TO OUR WORK