Engine Fund Events: The Seashell and the Clergyman at HOME
Jun 9, 2019
manchester
Live Cinema UK is delighted to be supporting HOME's special live cinema screening of The Seashell and the Clergyman, part of our strategic funding activity with Film Hub North. What: The Seashell and the Clergyman + Live musical accompaniment by In The Nursery Where: HOME, Manchester When: Sunday 9 June, 1.30pm Film Details Widely recognised as the first surrealist film, The Seashell and the Clergyman is a complex, controversial and multi-layered film directed by Germaine Dulac, from an original scenario by …
Live Cinema UK is delighted to be supporting HOME's special live cinema screening of The Seashell and the Clergyman, part of our strategic funding activity with Film Hub North.
What: The Seashell and the Clergyman + Live musical accompaniment by In The Nursery
Where: HOME, Manchester
When: Sunday 9 June, 1.30pm
Film Details
Widely recognised as the first surrealist film, The Seashell and the Clergyman is a complex, controversial and multi-layered film directed by Germaine Dulac, from an original scenario by Antonin Artaud. The BBFC famously banned the film stating "If there is a meaning, it is doubtless objectionable". The BFI included The Seashell and the Clergyman on a list of 10 Great Feminist Films, describing it as 'a visually imaginative critique of patriarchy – state and church – and of male sexuality.'
The film is screening as part of Celebrating Women in Global Cinema, Women Surrealist Filmmakers.
Live Cinema Details
This screening will be accompanied by a new soundtrack performed live by In The Nursery. Their new score sonically reinterprets the inherent symbolism of the film, utilising sound design and experimental recording approaches.
In The Nursery is the Sheffield-based musical project centered around the nucleus of twin brothers Klive and Nigel Humberstone. Their musical history spans 30 years and has constantly expressed their desire for progress and experimentation. Since 1996, and parallel to their studio works, In The Nursery have developed their Optical Music Series, new scores for classic silent films. The series to date includes The Cabinet of Dr Caligari, Asphalt, Man with a Movie Camera, Hindle Wakes, A Page of Madness, Electric Edwardians, The Passion of Joan of Arc and The Fall of the House of Usher. They have performed their scores live at film festivals around the world.
You can book tickets and find out more about the event here.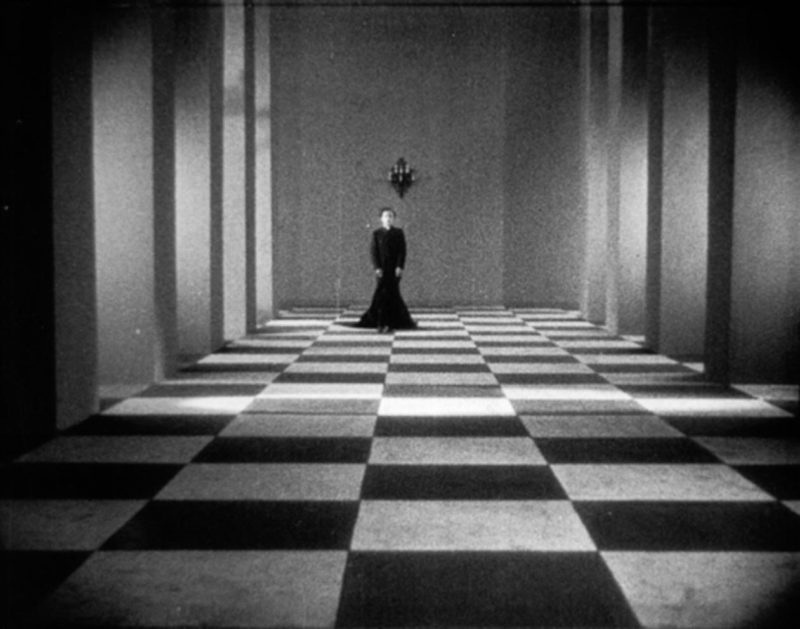 BACK TO EVENTS