Live Xinema IV 2022
Sep 23, 2022
Nottingham
We are pleased to announce the first programming for Live Xinema: a festival of research and innovation exploring the role of hybridity and liveness in the future of cinema taking place Wednesday 21st – Friday 23rd September in Nottingham. Convened by the University of Nottingham in partnership with Live Cinema UK, the event builds on the successes of our three previous Live Cinema conferences in 2016, 2018 and 2020. The 'Xinema' in this year's title …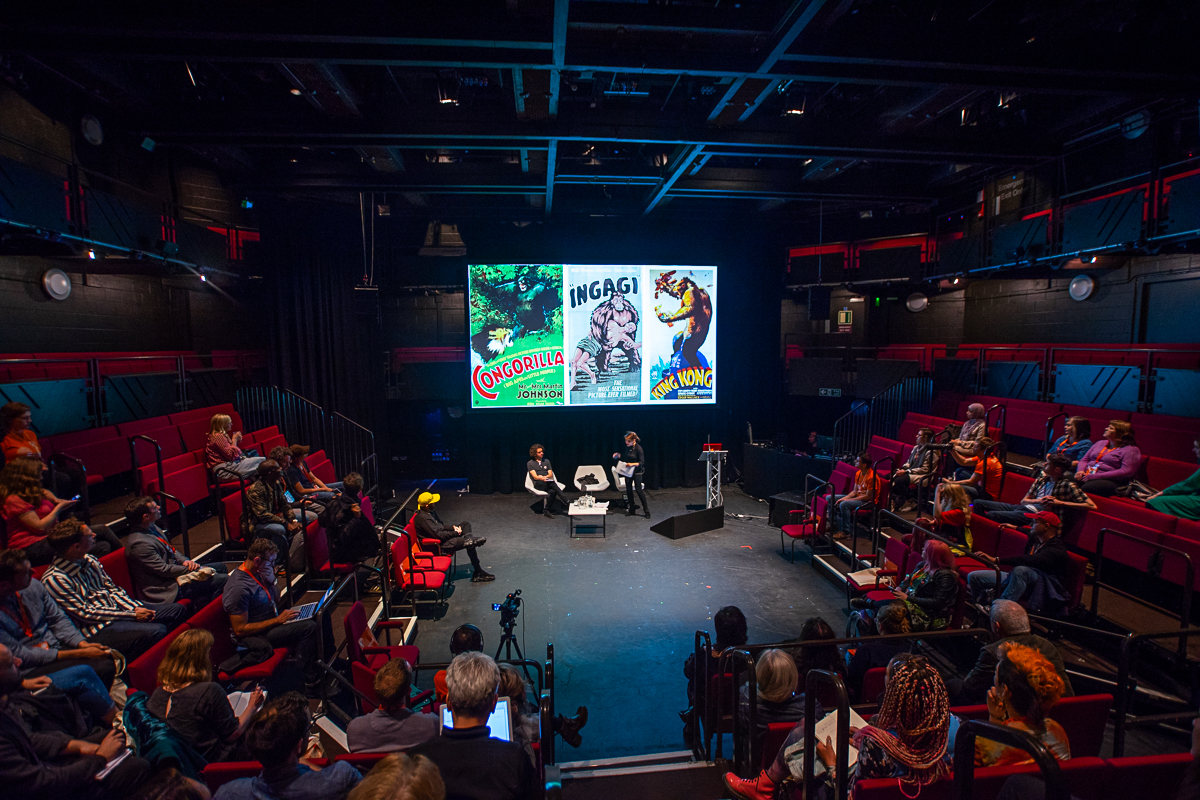 We are pleased to announce the first programming for Live Xinema: a festival of research and innovation exploring the role of hybridity and liveness in the future of cinema taking place Wednesday 21st – Friday 23rd September in Nottingham. Convened by the University of Nottingham in partnership with Live Cinema UK, the event builds on the successes of our three previous Live Cinema conferences in 2016, 2018 and 2020.
The 'Xinema' in this year's title reflects the hybrid nature of the event (across platforms) and expresses the sense of a crossroads, of converging and diverging paths of development and innovation. Live Xinema 2022 will take place in hybrid form, as a physical event at Broadway Cinema Nottingham, with additional activity in a new 3D virtual events platform called Bubbles.
Day 1 (Wednesday 21st September) will open with the panel Performance in the Metaverse, taking place in the new online immersive platform Bubbles developed by the Mixed Reality Lab at University of Nottingham, followed by a very special live performance inside the platform (to be announced).
On Day 2 (Thursday 22nd September), Live Cinema UK have co-produced a day of in-person activity aimed at creative industry organisations and practitioners, taking place in person at Broadway, Nottingham. A full day of talks, demos and exhibitions begins with a keynote from Sarah Ellis, award-winning producer currently working as Director of Digital Development for the Royal Shakespeare Company to explore new artistic initiatives and partnerships. Esther Johnson and Francesca Levi discuss live scores and their importance in creating human connection at physical live events, including Live Cinema UK-produced projects Dust & Metal and The Unfilmables. A panel of experts including Marcia Derraik (Live Cinema Festival Brazil), Niki Harman (Light After Dark Festival), and Joe Strickland (Chronic Insanity) will discuss the changing attitudes and patterns of audiences since the pandemic. Another group of specialists including Sam Hunt (Unboxed), Will Saunders (Storytrails), Nicole Stewart-Rushworth (Digital Catapult), and Ben Carlin (Megaverse) will explore how best to support XR project makers with exhibition.
On Day 3 (Friday 23rd September), full passholders will have the option to move to University of Nottingham, or online, for a day of cutting-edge research presentations covering everything from use of holograms in ABBA's Voyage show, to use of AR in cinema, 'live' documentary, and the hybrid work of immersive audio pioneers Darkfield.
Tickets are available now priced £15-£50 via University of Nottingham. As tickets are extremely limited with a maximum capacity in our main space of <80, we recommend buying your ticket as soon as possible. Live Xinema IV is a collaboration between Live Cinema UK, Live Cinema Network, and the Department of Cultural, Media and Visual Studies and the Mixed Reality Lab at the University of Nottingham. TICKETS ON SALE NOW: BUY TICKETS AT: https://store.nottingham.ac.uk/conferences-and-events/conferences/schools-and-departments/cultures-languages-area-studies/live-xinema-festival-of-research-and-innovation
BACK TO EVENTS