Immersive Experiences 101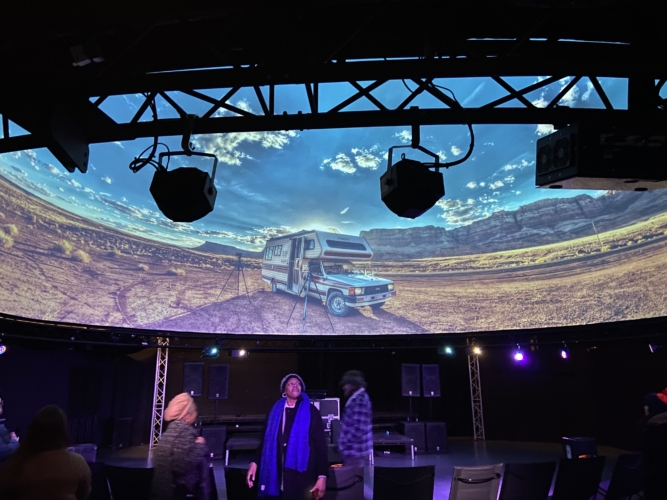 An introduction to immersive technology for cultural events.
"The breadth of projects that can be pursued with one technology was also exciting and enlightening"
With support from the Screen Industries Growth Network, Live Cinema UK delivered two introductory sessions for artists, filmmakers, producers and exhibitors in Yorkshire who wanted to create or show immersive film of any kind, but didn't know where to start.
This training provided an overview of the variety of audience experiences, demonstrated through the different forms of technology available. Looking at case studies of projects which use VR, AR, AI, immersive screens, live streaming and motion capture, we discussed what each of these technologies can add to your audience's experience, breaking down the steps needed to make and exhibit work using different pieces of technology, helping participants to decide which is best for them and their work.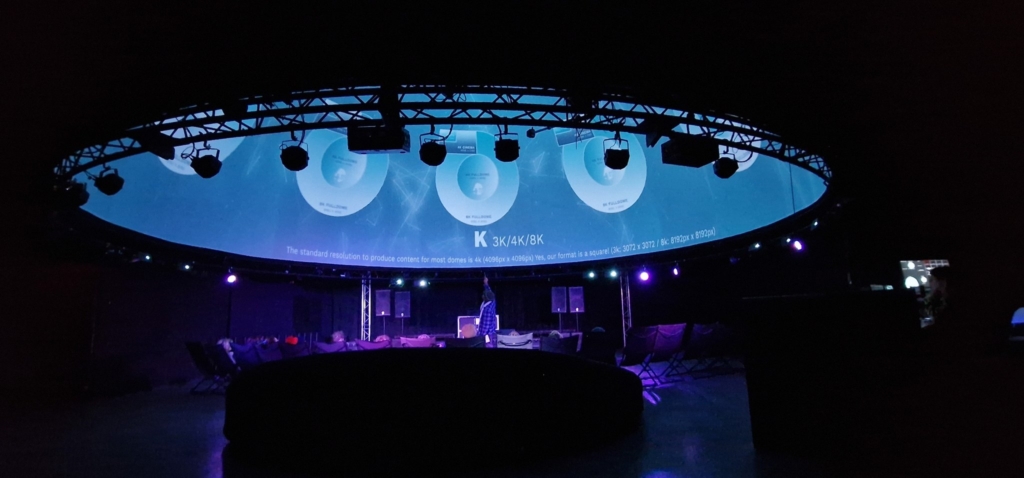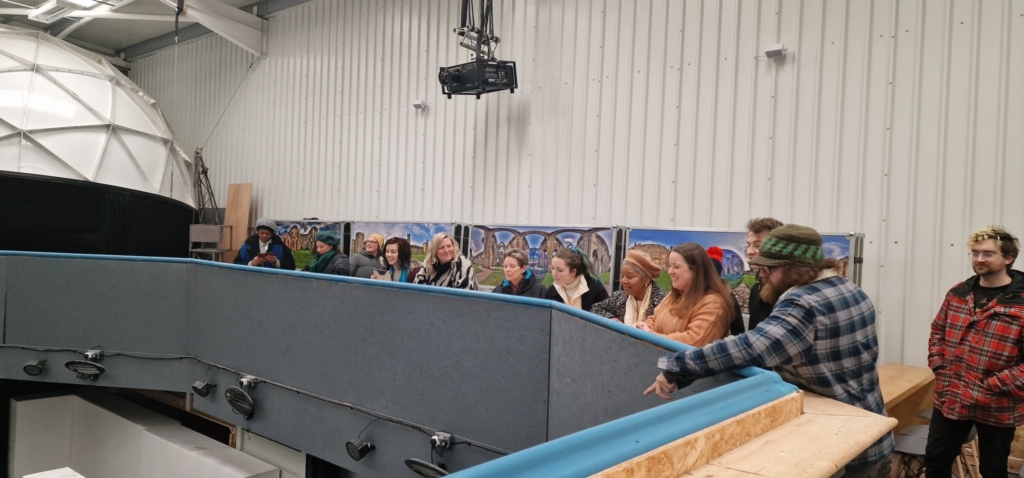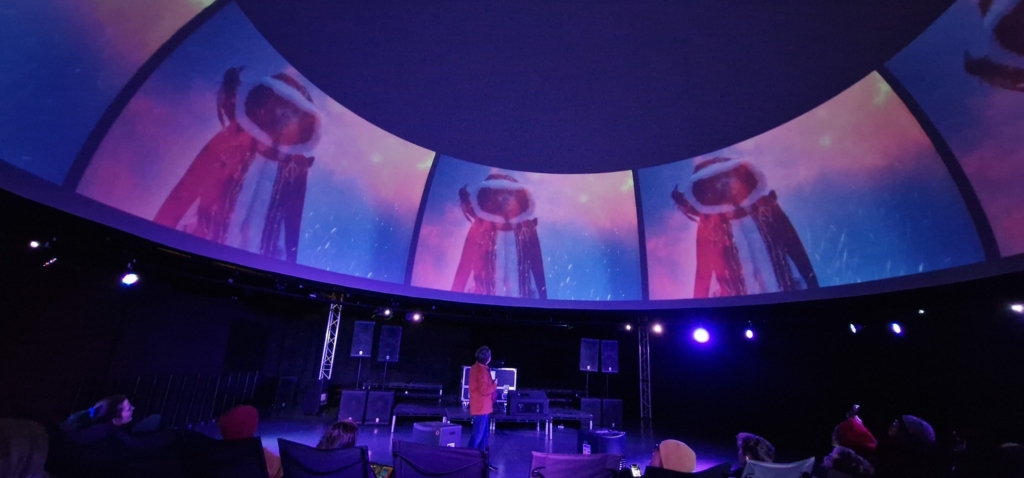 This two-part course included one full day at the University of York on Wednesday 25 January where we heard from creative practitioners who have incorporated different forms of immersive tech into their own work. We found out about projects using 360 degree footage, motion capture, headsets, full-dome screens and AI to create specific audience experiences. We also explored the workflows required to use different forms of tech, and the kinds of expertise and roles required. Part two took place in Cardiff at CULTVR Lab in Cardiff on Monday 27 and Tuesday 28 February. Participants had the opportunity to talk to immersive content producers and creative technicians, and get hands-on with motion capture, 360 degree video, and immersive screens. Participants were asked to apply for Part Two with a specific project in mind that they would like to explore.
"Thank you to the Live Cinema team for an enlightening, welcoming day of all things immersive"
Find out more in the evaluation report:
Supported by the Screen Industries Growth Network, using public funding by Research England, part of UK Research and Innovation. SIGN is based at the University of York.
BACK TO OUR WORK