Virtually Together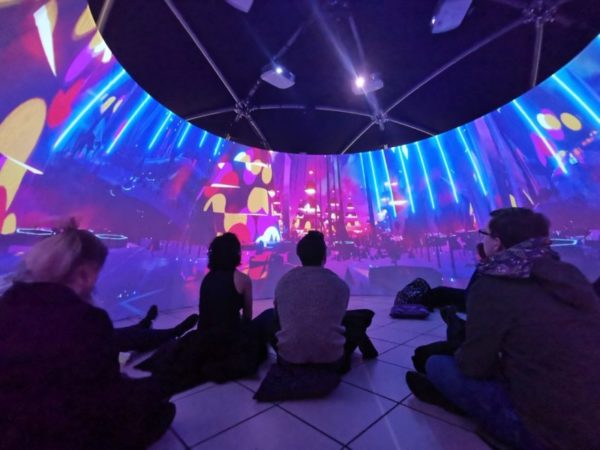 Live Cinema UK was one of 32 projects funded by Innovate UK in the Audience of the Future: Design Foundations competition.
Our project investigated the current and potential uses of headset-free virtual reality spaces, and we collaborated with UK-based international dome specialists, Igloo Vision, to deliver it.
As part of our research into this exciting new area of entertainment, we spoke to individuals and organisations who are involved with creating VR and 360 content, those who regularly exhibit it, those who are interested in exhibiting it, and anyone who has studied its creation or exhibition.
At the 2018 Glasgow Film Festival, Live Cinema UK spent two days offering audiences the chance to immerse themselves in 360 cinema. Over the course of two days, more than 120 individuals were able to experience one of our four programmes on offer – exploring everything from archive, adventure, artist film and music. As part of the programme, we premiered our own brand new test film Scottish Women on Film 360 supported by the BFI Film Audience Network Changing Times Fund, and hope to further develop this film and other projects working with archive to bring history to life in 360.
With pre-booking available, many of the participants had already secured their space in the dome, brought to the festival by our partners Igloo Vision. Not only were audiences able to experience 360 cinema but were also encouraged to share their thoughts and opinions about this type of exhibition with our research team from the University of Brighton and King's College London, supported by Innovate UK.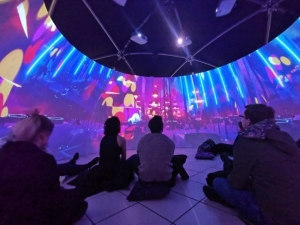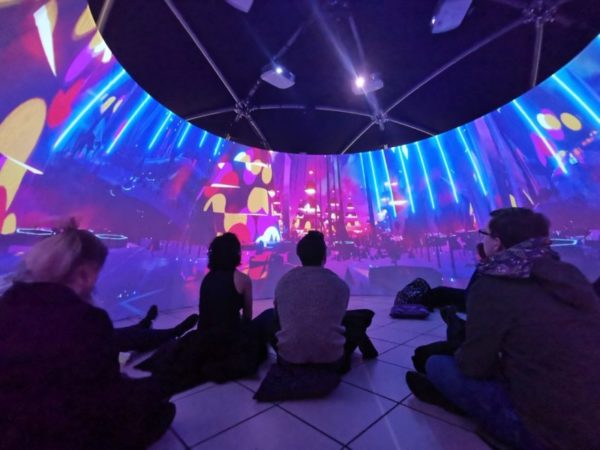 BACK TO OUR WORK