Ghostwatch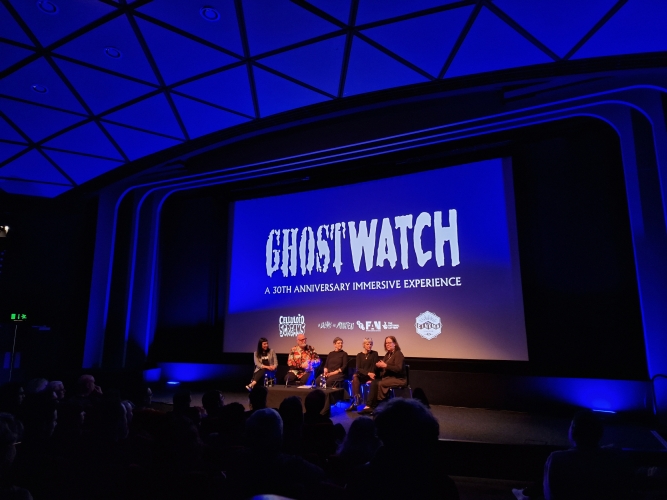 We celebrated the 30th anniversary of the controversial 1992 BBC drama, Ghostwatch, at a series of immersive screenings in Sheffield and London.
The screening of Ghostwatch in full was accompanied by a gallery of memorabilia from the original show, and was followed by a Q&A with special guests including Ghostwatch writer Stephen Volk, Ghostwatch director Lesley Manning, Gillian Bevan who played Dr. Lin Pascoe, and Rich Lawden – director of documentary Ghostwatch: Behind the Curtain. We used light and sound effects to augment the screening, and to plunge the Q&A section into spooky chaos mimicking the ending of the show itself.
This project was a partnership with Sheffield's Celluloid Screams horror film festival, and was part of the BFI's national 'In Dreams Are Monsters' season. We held the event at Peddlers Warehouse in Sheffield on 21st October 2022, and added a second date on 22nd October due to high demand.
We also took the screening to BFI Southbank on 28th October.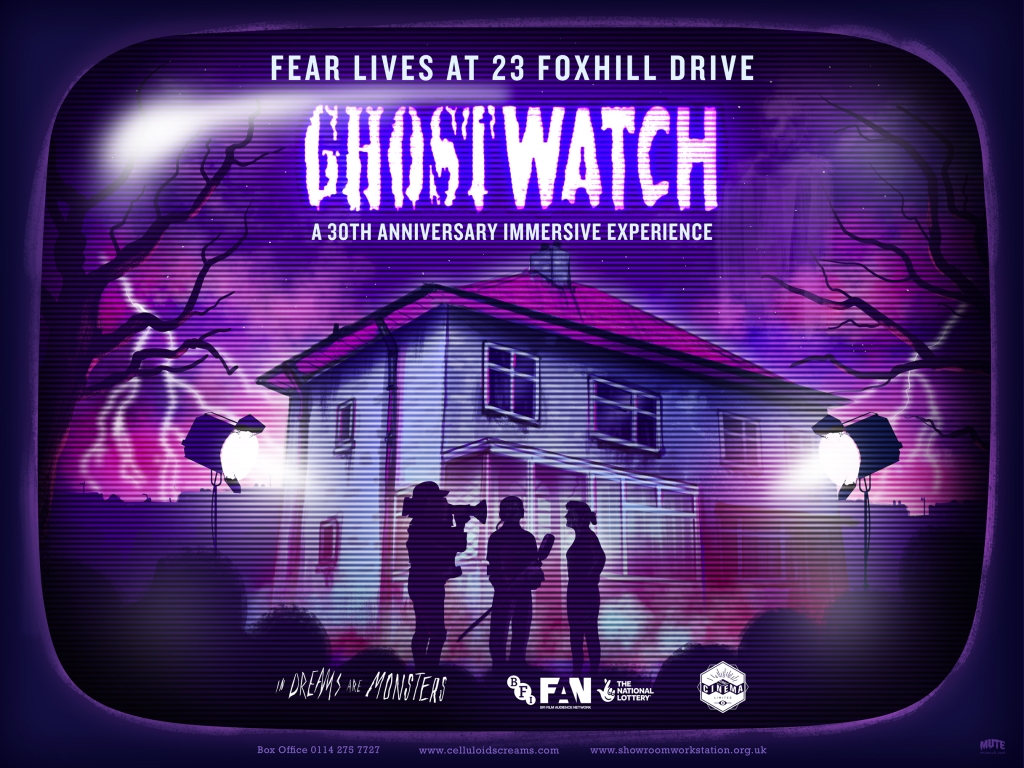 Screened as part of In Dreams Are Monsters, a UK-wide film season supported by National Lottery and BFI Film Audience Network

BACK TO OUR WORK