Ghostwatch 30th anniversary sells out first night
Posted on 12th September 2022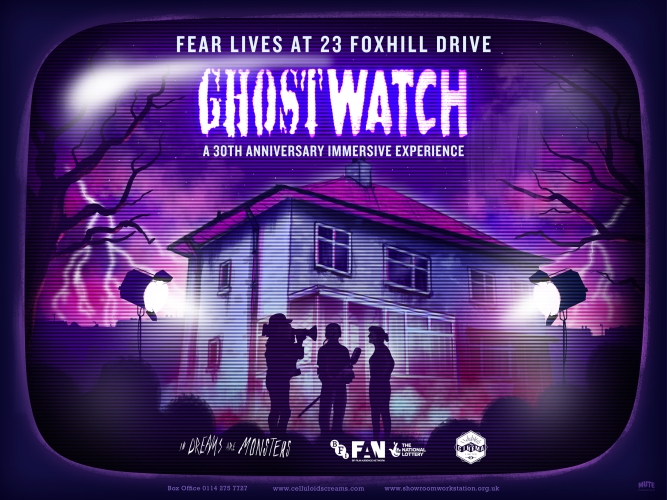 Our first night of the 30th anniversay immersive screening of Ghostwatch in Sheffield on 21st October has sold out, so we've added a second screening the following evening for those who missed out.
As well as the two screenings at Peddlers Warehouse in Sheffield, we'll also be showing the film at the BFI Southbank in London on 28th October.
The special screening is in partnership with Celluloid Screams horror festival, and is part of the BFI's national 'In Dreams Are Monsters' season. All screenings will feature a Q&A with some of the people behind the controversial 1992 television drama, and some special surprises for the audience…
Posted in Events, News & Events
Want to partner with us?
We're always looking for new partners and projects and are happy to talk about anything and everything live cinema related.
Email us: info@livecinemauk.com
Latest posts
Categories
Archives