Live Cinema UK at Sheffield Doc/Fest 2019
Jun 7, 2019
Sheffield
Sheffield Doc/Fest is a world leading festival celebrating the art and business of documentary and non-fiction storytelling across all forms. Each year the festival welcomes over 25,000 festival goers, including around 3,500 industry delegates from 55 countries. This year, Live Cinema UK are excited to be working on multiple events and programmes across the 2019 festival. From live scores, to vogue performances, to increasing local access to the film programme – Live Cinema UK will …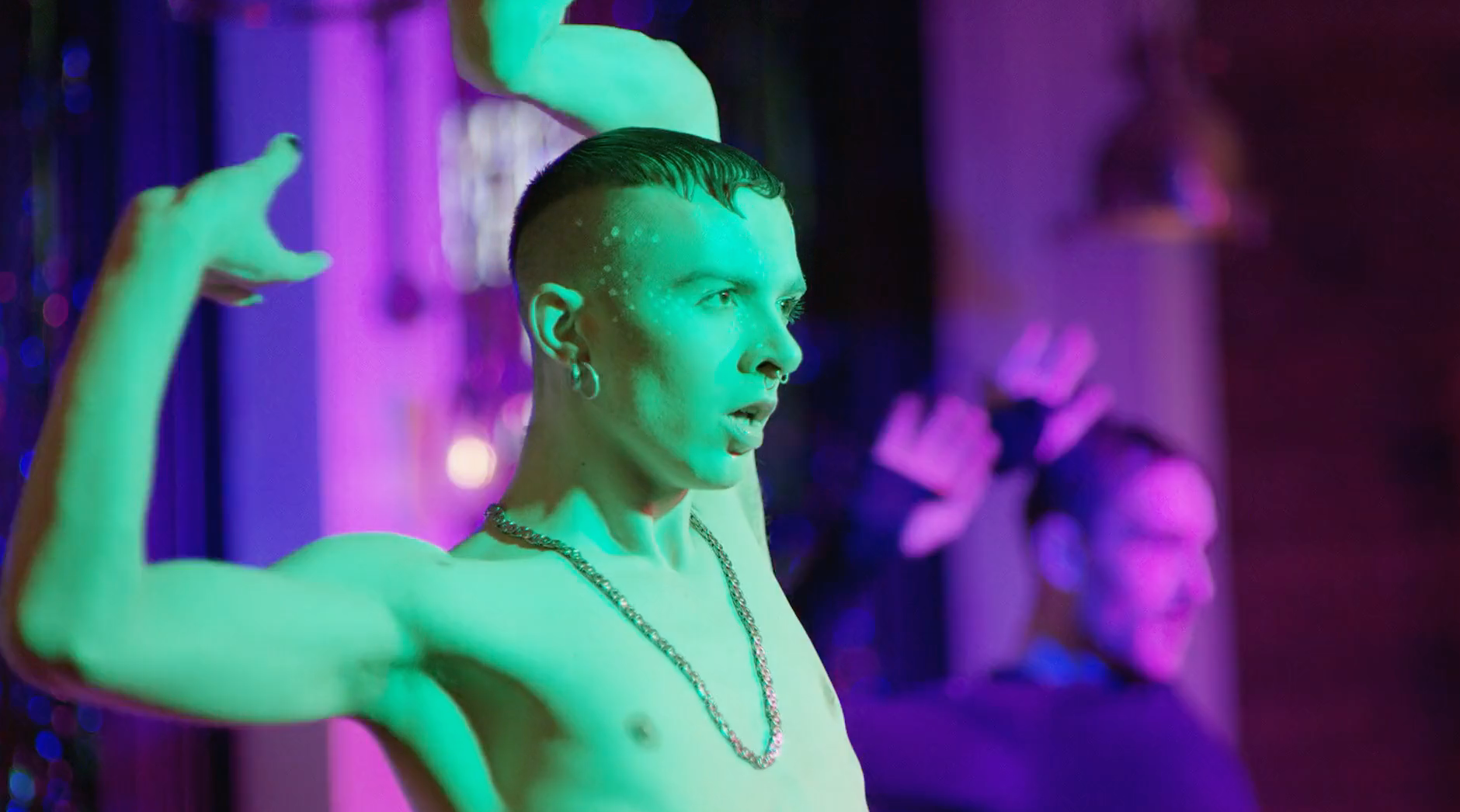 Sheffield Doc/Fest is a world leading festival celebrating the art and business of documentary and non-fiction storytelling across all forms. Each year the festival welcomes over 25,000 festival goers, including around 3,500 industry delegates from 55 countries. This year, Live Cinema UK are excited to be working on multiple events and programmes across the 2019 festival. From live scores, to vogue performances, to increasing local access to the film programme – Live Cinema UK will be overseeing the following festival activity.
Romantic Comedy + Live Score from Summer Camp
Where: Crucible Theatre
When: Friday 7 June, 9:30pm
Having devoured them as a young teen into womanhood, rom coms have played a leading role in the formation of director Elizabeth Sankey's identity, and fantasies of love. How does Hollywood dictate what love looks like, and who deserves it? In this vibrant essay film with brilliant use of archive from recognisable favourites, Sankey considers the rules of the game and how the formula has transformed over time. The film will be presented with the world premiere of a live score from Sankey's band, Summer Camp as part of Film Feels: Obsession, a UK-wide season, supported by the National Lottery and BFI Film Audience Network.
You can book tickets here.
Deep in Vogue + Performance by House of Ghetto
Where: The Leadmill
When: Sunday 9 June, 7pm
Deep in Vogue presents a colourful perspective on the vogueing subculture in Manchester. Comprised of interviews, archive, and behind the scenes footage, this vibrant documentary provides a firsthand account of the glamour and the confidence that a thrilling vogue ball provides for the LGBTQI+ community. The screening will be followed by a performance by House of Ghetto – the Manchester-based Vogue Ball favourites.
You can book tickets here.
From Door to Doc
Where: Sheffield City Centre
When: Thursday 6 June – Saturday 8 June
Sheffield Doc/Fest believes everyone in the Sheffield City Region should have the opportunity to experience our Festival regardless of their background or income. From Door to Doc is a community outreach programme, supported by Wellcome, which invites community groups from Sheffield and the surrounding areas who would not normally attend the Festival to join us for a specially curated Festival experience in June. This year, Live Cinema UK are delighted to be delivering this programme for the festival. During the festival, we invite members from the local community to take part in their first film festival. We will cover travel to and from the city centre, invite participants to see a film, explore an interactive exhibition and see some talks at the Doc/Fest Exchange.
You can find out more about From Door to Doc here.
The Sheffield Doc/Fest 2019 programme is now available to view here.
BACK TO EVENTS