Surround Stories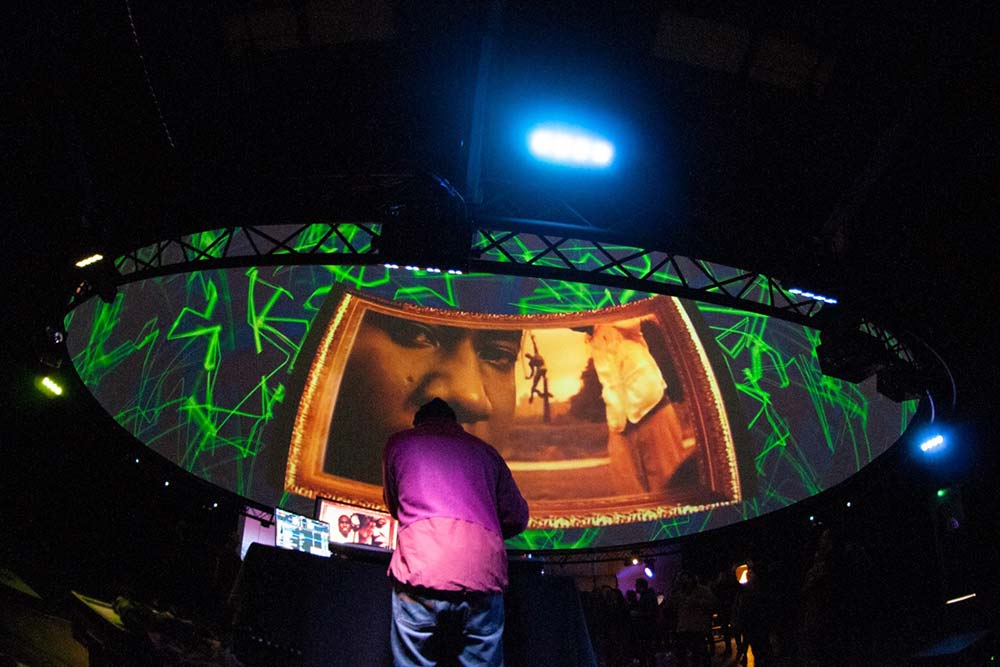 Live Cinema UK was one of the Yorkshire-based organisations offered funding by the XR Stories project.
During our project, 'Surround Stories', we worked with storytellers from different mediums, through a practical workshop process, creating new and original immersive pieces which used a 360 screen environment.
We worked with experts Dr Tom Jackson (Lecturer in Digital Media, School of Media and Communication and Academic Lead for Cultural Engagement, Centre for Immersive Technologies – University of Leeds), Dr Scott Palmer (Lecturer in Scenography/Excellence & Innovation in Teaching Fellowship – University of Leeds), Prof Helen Kennedy (Professor of Creative and Cultural Industries – University of Nottingham), and Dr Sarah Atkinson (Department of Culture, Media and Creative Industries – Kings College London).
Artists we worked with included Michaela French, Kitoko Diva, DJ Yoda (Duncan Beiny), Lewis Hackett, Alice Kilkenny and Emily Briselden-Waters.
Lockdowns prevented some of our live performances from going ahead at the end of our workshop and commissioning process, but we did manage to livestream a fulldome performance from DJ Yoda to an online audience via twitch in place of having a live in-person audience. We were also able to present an immersive screening for delegates of This Way Up 2021, showing The Black Man in the Cosmos and Climate Crimes in the We The Curious planetarium.
Fulldome pieces which came from the Surround Stories project:
Conversation Playground – an audio responsive animated environment
Sanctum – a live music performance with VR visuals
DJ Yoda – fulldome VJ show


BACK TO OUR WORK