Sneaky Experience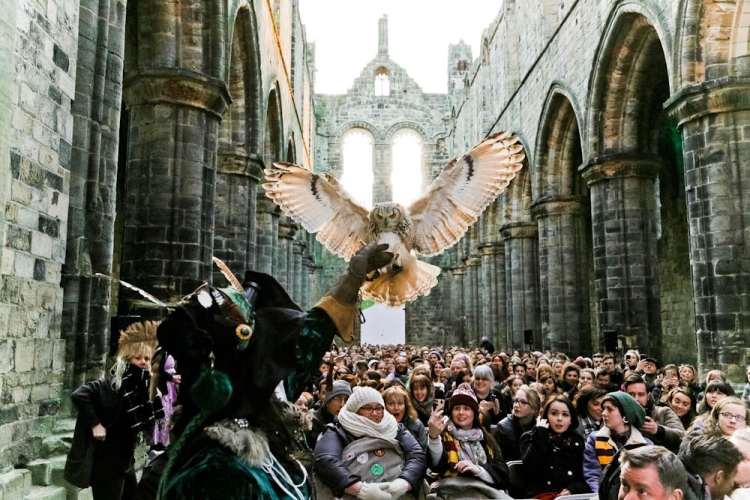 Live Cinema UK have worked with Sneaky Experience since 2014 to help them become the North of England's leading provider of experiential cinema events.
Through re-branding, a redrafted marketing plan, business development planning and programming support, we have helped Sneaky Experience build their audiences from 150 to over 3000 attendees per production. We helped establish their regular residencies at Kirkstall Abbey, home to their annual Halloween weekenders, Alice in Wonderland and Harry Potter events to name but a few.
Through our work with Leeds Young Film, we have built Sneaky's first film festival partnership, collaborating on the Film House in 2015, leading to further productions with Leeds Young Film and Leeds Film, including Christmas screenings in Leeds Town, the Charlie and the chocolate Factory experience in 2016 as part of Leeds Young Film Festival, and the forthcoming outdoor screening programme on Millennium Square.
We continue to work with Sneaky Experience to develop new creative ways of presenting live cinema work. We partnered with Sneaky to deliver Suffragette: Live! as part of the BFI-funded The Time Is Now season in 2015. This event was innovative for both parties at it utilised a new release film (Suffragette) on a serious subject matter, and was the first town centre promenade performance for both parties.
BACK TO OUR WORK