I, Daniel Blake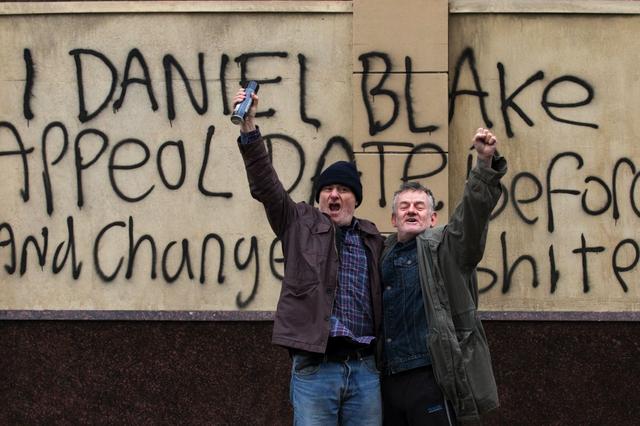 Live Cinema UK provided audience engagement consultancy for E One and Organic Marketing's national campaign for the 2016 smash hit I Daniel Blake, supported by significant investment from the BFI's Distribution Fund, to release Ken Loach's biggest ever opening at over 200 cinemas.
Working with cinemas across Yorkshire, we devised bespoke site-specific marketing, arranged talker screenings, and reached out via grassroots comms to a wide range of stakeholders including political groups, benefits and worklessness charities and individuals across the region invested in addressing the themes of this powerful film across our region. The film's keynote speech ("I am not a client, a customer, or a service user…") was leveraged on social media and graffiti-style print and large banner sites at venues via the tagline #WeAreAllDanielBlake
I Daniel Blake became one of the biggest independent releases of the year,  and was in the top 5 most attended films at sites across Yorkshire including Showroom Sheffield and Hyde Park Picture House, Leeds.
BACK TO OUR WORK