Into the Spotlight: A Sheffield Drag Celebration
Sep 17, 2021
sheffield
In September 2021 we collaborated with Showroom Cinema to present an evening celebrating the release of Everybody's Talking About Jamie. Hosted by a trio of Sheffield home-grown talent.The Funky Beavers & Emma Maezin presented "Into the Spotlight" – a night of celebratory lip syncing and drag entertainment to celebrate the cinema release of Everybody's Talking About Jamie. To mark the film's opening night, Showroom Cinema and Live Cinema UK presented an evening of Sheffield talent …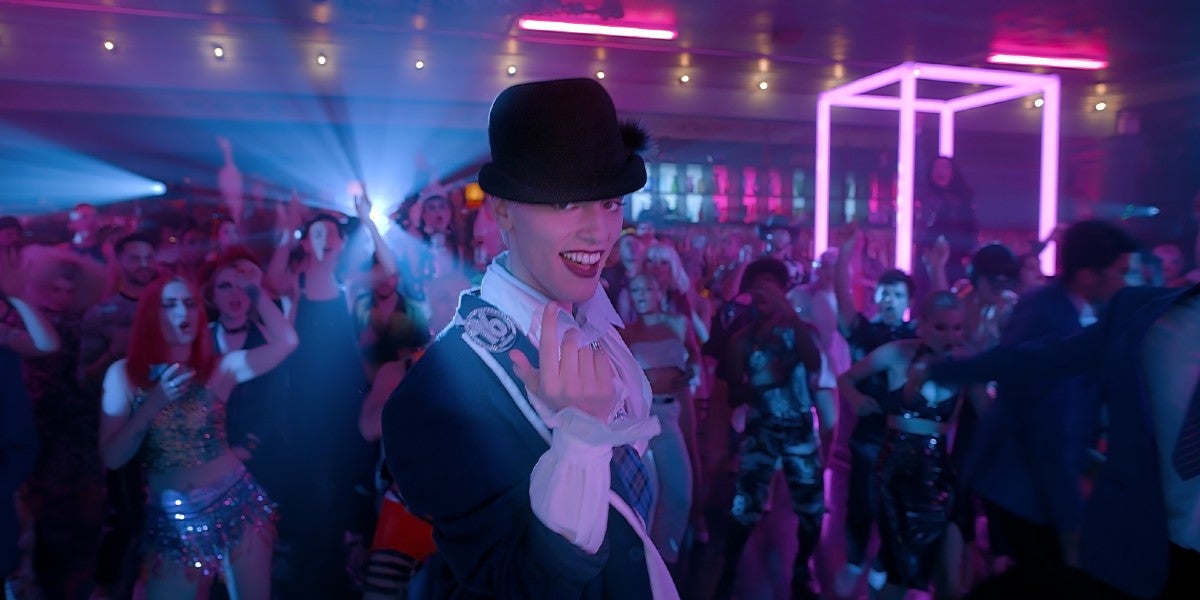 In September 2021 we collaborated with Showroom Cinema to present an evening celebrating the release of Everybody's Talking About Jamie. Hosted by a trio of Sheffield home-grown talent.
The Funky Beavers & Emma Maezin presented "Into the Spotlight" – a night of celebratory lip syncing and drag entertainment to celebrate the cinema release of Everybody's Talking About Jamie.
To mark the film's opening night, Showroom Cinema and Live Cinema UK presented an evening of Sheffield talent and celebration, hosted by Miss Cleo and Emma Maezin. Coming in drag was highly encouraged, plus it was the perfect chance for anyone wanting to try out their lip-syncing skills. Thank you to everyone who joined us for an evening of singing, lip syncing, games and DJing as we celebrated all things drag, all things Sheffield, and all things Jamie!
The Funky Beavers are South Yorkshire's Biggest Homegrown Drag Show! They began back in 2015 where a group of friends came together and said they wanted to put on a drag show. The main reason they set it up was to express that anyone can be a queen if they put their mind to it. The show was originally founded by Luke Hague (Vivian Twist) who wanted to create a local community of queens within Sheffield and wanted others to join and be part of something big. Six years on, and with many sold out shows and six major productions behind them, they continued their work and continue to create new partnerships.
Emma Maezin is a drag queen musician born and raised in Sheffield with a passion for partying and pop music. Emma has been on the Sheffield scene since her debut competing in Drag Idol UK at OMG Sheffield in 2017 and was a beloved member of The Funky Beaver Show for two short years before going solo to focus on her original music. Her singles "MADE" and "Hungover & Over Again" are available on all streaming platforms with her upcoming single "Friday Feeling" due later this year. Emma often continues to collaborate with her fellow queens at The Funky Beaver Show and after this event you can see them next performing at Hillsborough Arena for HalloQueen on Saturday 30th October alongside Ditzy O'Darlin. "Stay safe and stay amazing!"
Friday 17 September, 20:30 – 23:00
Find out more.
BACK TO EVENTS