Dust & Metal World Premiere at Sheffield DocFest 2022
Jun 27, 2022
Sheffield
Dust & Metal will receive its world premiere at this year's Sheffield DocFest with a live soundtrack performance at Sheffield's City Hall. The film will screen in the form of a "cine-concert" with the film's new electronic score performed live by Vietnamese artist Xo Xinh. The premiere will take place on Monday 27 June from 8pm at the magnificent Memorial Hall in Sheffield City Hall. Tickets can be purchased here. DUST & METAL (CÁT B?I & …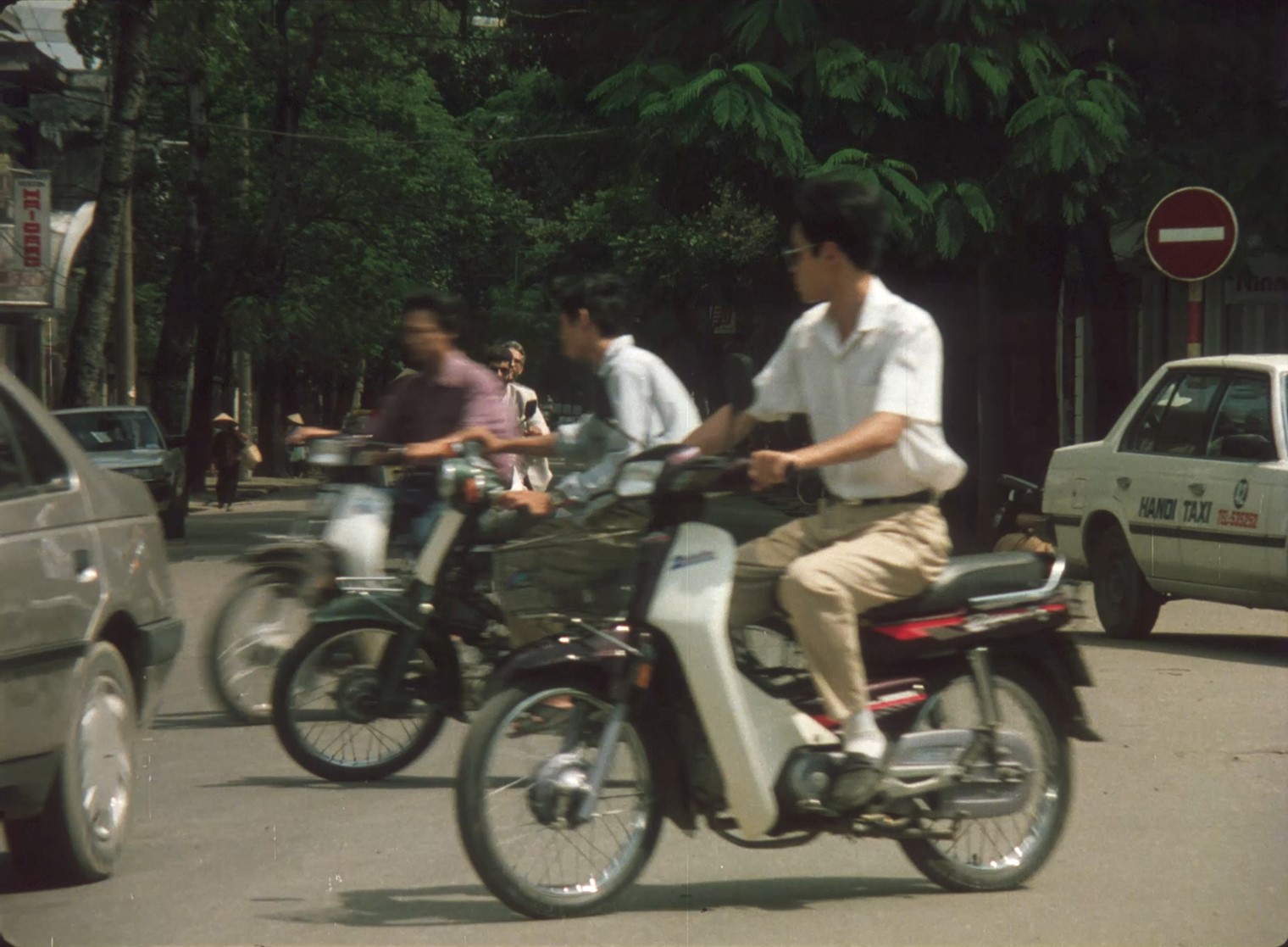 Dust

& Metal
will receive its world premiere at this year's Sheffield DocFest with a live soundtrack performance at Sheffield's City Hall. The film will screen in the form of a "cine-concert" with the film's new electronic score performed live by Vietnamese artist
Xo Xinh
.
The premiere will take place on
Monday 27 June from 8pm
at the magnificent
Memorial Hall
in Sheffield City Hall.
Tickets can be purchased
here
.

DUST & METAL (CÁT B?I & KIM LO?I) presents stories of 'freedom' in Vietnam past and present told through the lens of the country's ubiquitous mode of transport: the motorbike. Stepping away from Hollywood's portrayals of the American/Vietnam War, DUST & METAL offers an unorthodox perspective of Vietnam. Through a unique partnership with the Vietnam Film Institute to digitise rare archive film, this Vietnamese-British project funded by the British Council is an unmissable audio-visual live cinema experience. Through the repositioning of difficult to access archive film, contemporary footage, and a live score composed and performed by Vietnamese artist Xo Xinh, Dust & Metal will make rare archive film available to new audiences and illuminate unfamiliar histories of Vietnam.
Says Esther Johnson, director of Dust & Metal:
Much of my work is concerned with uncovering alternative social histories and this project is all about stories connected to Vietnam's unique relationship with the motorbike. On first arrival in Vietnam, I was hypnotised by the swarm of motorbikes and was exhilarated getting around Hà N?i on the back of a bike. Bikes are such a powerful symbol of Vietnam's history: the popularity of motorbikes now replacing the mass bicycle use in the 1950-70s that was crucial for the transportation of supplies during the war in Vietnam. Both cycles and motorbikes are invaluable for navigating Vietnam's 'h?m' alleyways too narrow for cars. The current independence and freedom of Vietnam motorbike culture reminded me of H? Chí Minh's famous quote, 'Nothing is more precious than freedom and independence'.

I am honoured that DUST & METAL has been selected to premiere at the eminent Sheffield DocFest, in the city where I am Professor of Film and Media Arts at Sheffield Hallam University. DUST & METAL has been a real labour of love with the majority of production completed throughout the particularly difficult conditions of the pandemic. I have been fortunate to be able to work with an amazing group of collaborators, including the first partnership between an artist filmmaker and the Vietnam Film Institute; a film crew via TPD Centre for the Development of Movie Talents in Hanoi; a dazzling score by Vietnamese composer Xo Xinh; and the expertise and enthusiasm of Live Cinema UK. It's heartening to know that this kind of work has been funded by the British Council and I am indebted to them for believing in my film concept. I cannot wait to share the work with audiences and hope that they are inspired by the magic of Vietnam as much as I have been.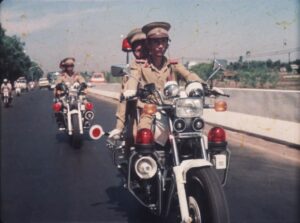 Dust & Metal is the first feature project to be produced by Live Cinema UK, with founder Lisa Brook as producer. Lisa's previous short and mid-length credits include The Unfilmables live score project with BAFTA and Oscar-nominated composer Mica Levi and her sister Francesca directing, and a recent lockdown commission with Haiku Salut recording new scores to shorts from the BFI Archive, later performed live at screenings in Manchester and Kendal. Dust & Metal is a major step forward for Live Cinema UK and the artform of live cinema.
Says Lisa Brook, producer of Dust & Metal and director of Live Cinema UK:
Since the founding of Live Cinema UK in 2014, I've wanted to work towards creating a feature film which builds on the concept of a live score at point of production, with the idea of a live soundtrack performance shaping the creative direction of the project from the outset. I first fell in love with live cinema when working on live soundtrack events for Sheffield DocFest 10 years ago, and it's amazing to be bringing our first feature back to where our journey began. I didn't think our first feature would end up being co-produced from the other side of the world during a pandemic of course, but the British Council have shown their trust in us being able to achieve this with Dust & Metal. Creating a focus on the cine-concert for the initial run is something we don't think we could have achieved with traditional production funding routes for documentary but is a route that British Council Arts teams – both in the UK and Vietnam – have been incredibly supportive of during project development. This has been integral in realising the final project during the most testing of times.
Dust & Metal
is now seeking festival engagements, sales representation and distribution in the UK, Europe, Asia and North America. All enquiries:
lisa@livecinema.org.uk
.

BACK TO EVENTS